L. Ron Hubbard Fiction Books
While L. Ron Hubbard books span from sci-fi to adventure, and his more serious works, this is your guide to his fiction books.
Where do I start?
If you are new to L. Ron Hubbard's fiction books or would like a book recommendation here are a few to consider:
L. Ron Hubbard Science Fiction Book List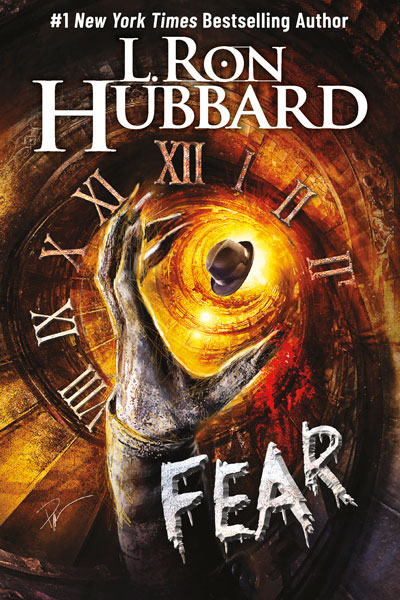 If you like suspense, try the psychological horror classic Fear.
L. Ron Hubbard Mystery & Detective
Zombies? Did you know L. Ron Hubbard wrote a zombie mystery? Try Dead Men Kill.
L. Ron Hubbard Historical Fiction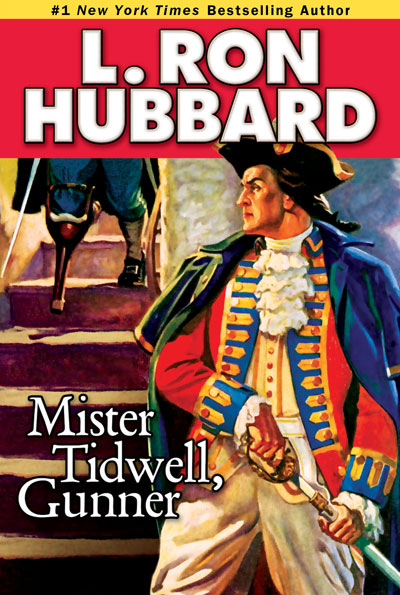 If you enjoy historical fiction, try Mister Tidwell, Gunner and see Nelson's legendary British fleet from a whole new angle.
L. Ron Hubbard Military & War
L. Ron Hubbard Action & Adventure
L. Ron Hubbard Presents Writers of the Future
With 19 New York Times bestsellers and more than 350 million copies of his works in circulation, L. Ron Hubbard is among the most enduring and widely read authors of our time. As a leading light of American Pulp Fiction through the 1930s and '40s, he is further among the most influential authors of the modern age, including perennial and New York Times bestsellers such as Battlefield Earth, Mission Earth, Fear, Final Blackout, and To the Stars. Indeed, from Ray Bradbury to Stephen King, there is scarcely a master of imaginative tales who has not paid tribute to L. Ron Hubbard.
"One of the greatest literary figures of the 20th century." —Publishers Weekly
L. Ron Hubbard was a renaissance man who traveled the world and studied 21 races and cultures. He had a vast canvas of raw material with which to create realistic characters and settings, and considered this a vital part of writing,
"I believe that the only way I can keep improving my work and my markets is by broadening my sphere of acquaintanceship with the world and its people and professions." —L. Ron Hubbard
Mr. Hubbard's true-to-life adventures and thorough research were the backbone of his fiction books—he was always "trying harder to make every word live and breath."
Further, throughout his career, Mr. Hubbard freely passed along his knowledge of the craft. In 1983,  he created and endowed the Writers of the Future Contest as a means to discover and nurture new talent in science fiction.
"I initiated a means for new and budding writers to have a chance for their creative efforts to be seen and acknowledged." —L. Ron Hubbard
In the 36 years of the Contest, there have been 440  winners and 80 published finalists, who have published more than 1,150 novels and nearly 4,500 short stories, including 32 New York Times bestsellers and over 60 million copies sold.
Its success in discovering and helping launch new authors has earned a special place in publishing.
"Writers of the Future ranks in importance with the Hugos and Nebulas for the science fiction genre." —Kevin J. Anderson
For  more information about his life, read the L. Ron Hubbard biography.
How many books has L. Ron Hubbard written?
As the publisher of the fiction books by L. Ron Hubbard, this is a summary of his fiction storytelling, not all of L. Ron Hubbard's books.
He authored more than 200 short stories, novellas, and novels under his name and 15 pen names: Winchester Remington Colt, Lt. Jonathan Daly, Capt. Charles Gordon, Capt. L. Ron Hubbard, Bernard Hubbel, Michael Keith, René Lafayette, Legionnaire 148, Legionnaire 14830, Ken Martin, Scott Morgan, Lt. Scott Morgan, Kurt von Rachen, Barry Randolph, and Capt. Humbert Reynolds.
The Stories from the Golden Age (published in the pulp fiction magazines) encompassed adventure, mystery and detective, science fiction and fantasy, historical fiction, and western works. Included above are the titles currently available. As more of his works are newly published this list will be updated. Visit the bibliography for the chronological fiction book list.
Upon his return to fiction in 1983, he authored New York Times bestselling novels Battlefield Earth and Mission Earth. He also wrote several screenplays, two of which, Ai! Pedrito! and A Very Strange Trip, were later novelized.
Recommended Reading Order
Each of the novels, except for the Mission Earth series, do not need to be read in sequence. Each title above is linked to a page with the story description and Goodreads reviews to help you decide.
You can stick with the genres you love.
While we did make a few book recommendations above, you can find more information at  the order of books blog post.