REQUEST A CATALOG
Email us with your name and address and we will send you a free copy of our latest catalog.
The perfect Summer short reads. This collection of 14 short stories by the best new voices in Sci-Fi and Fantasy is the perfect take along for your summer vacation.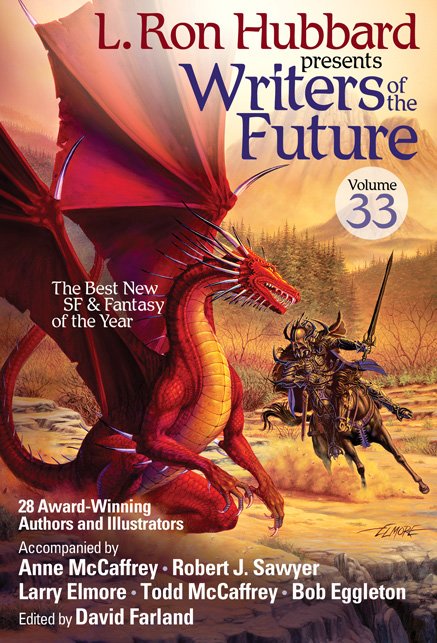 Writers of the Future has been at the forefront of launching the careers of new authors. With stories selected by contest judges–Orson Scott Card, Kevin J. Anderson, Tim Powers, Robert J. Sawyer, Brandon Sanderson, Larry Niven, Dave Farland, Mike Resnick–you just know you are getting the best of the best.
Volume 33 of the national bestselling anthology is now available. Includes color artwork and three bonus short stories by authors L. Ron Hubbard, Robert J. Sawyer and Todd McCaffrey.