Things to do when Bored
Guest blogger Mike McCrory
With so many people stuck at home, the threat of boredom is at an all-time high. Here are a few things to do when bored which always work for my family:
1) Read or listen to a great book
I am fortunate, my best defense is to read a book (or listen to an audiobook). When one of my daughters asks what to do when bored, I point to our library (never the TV or internet, which is hard to believe, I know). One of the most fun things I did was read Battlefield Earth to my daughters. While I am not as good as an audiobook, they often argued to keep me going. Definitely a success. Try the book yourself by reading the first 13 chapters or listening to the first hour of the audiobook for free.
2) Write a story
If you enjoy writing, now is a perfect time to write that story you have been thinking about. I mean who doesn't have a story bottled up in them that is just waiting to be written? And if you want to improve your skill, you can enroll for the free online writing workshop put together by the Writers of the Future Contest with advice on how to write from several famous authors: Orson Scott Card, Tim Powers, David Farland and articles by L. Ron Hubbard and Algis Budrys.
3) Take a walk
My family and I get out to the beaches and parks (that are open) when we can. Mind you, I also like to read on the beach (which may be a little fanatical). Believe it or not, after a long day the most therapeutic thing I have found is to take a walk on the beach or in a park at sunset.
4) Clean the house
You may have heard of "spring cleaning." I can honestly say our household is as clean as it ever has been. After a day or two of boredom, I was motivated to clean something and ultimately we cleaned everything. Also, it has been therapeutic to organize things, my toolbox, the garage, my closet, and even the kitchen drawers and cabinets are in better shape than ever (and I had fun doing it and getting the family to help).
5) Build a model
I wouldn't consider myself skilled necessarily, but it is high on the list of fun things to do when you're bored. I have had the privilege of putting together some of the most detailed models, literally taking six months or more to build. I have enjoyed going to workshops and seeing the various skills that many model makers have. With the quarantine, I have been visiting the other model builders on YouTube and other various forms of social media.
When you find yourself asking what to do when you are bored, the most important thing is to set your mind to something and do it.
While reading is not at the top of everyone's list, it is high on my list. Being taken to other worlds and learning about the world through the characters and circumstances created by writers, including world-building by some of the masters of science fiction, is my favorite way to combat boredom.
My favorite book is Battlefield Earth. It is a go-to novel and I have read it several times. The audio is the absolute best sci-fi audiobook production ever. It is an amazing full theatrical performance. I always have the audiobook on my phone so when out and about I just plug in headphones and am good to go.
I found myself bored for about 3 1/2 hours waiting on my truck to be worked on at the shop the other day. And again Battlefield Earth was my go-to. It never gets old. 47 1/2 hours of the best science fiction book ever written.
And while my daughters are growing up too fast, I look forward to being able to use the teachers' guide and have them experience Battlefield Earth for themselves (it is a great science fiction book for teens). There is so much to be gleaned from it while being a real page-turner. As one reviewer put it, this book has everything: suspense, pathos, politics, war, humor, diplomacy, and intergalactic finance.
In this must-read science fiction book, Jonnie deals with an alien invasion some thousand years after they decimated the planet and created a post-apocalyptic world. With overwhelming space aliens and advanced sci-fi technology, it shows the power of the human spirit when pitted against the impossible—which is something we can't afford to lose sight of, especially as we rebuild this world after the pandemic.
If you do not have Battlefield Earth, or a library at home of books to choose from, the public library is an amazing resource. Since the pandemic, libraries have made it possible to sign up for a library card online and download books and audiobooks right at home. You can also read the first 13 chapters or listen to the first hour of the audiobook for free.
Also, as a bonus for readers, another great way to escape boredom is to join a book club (and there are several online book clubs now). I typically go to Goodreads, that way I can interact with other people who love reading. As Battlefield Earth is my favorite sci-fi novel I have a Goodreads book club you are welcome to join or come by the fan site I set up. I enjoy discussing books.
I hope this helps. We are all in this together and I believe that boredom may get confused with depression, so when you say to yourself "I'm bored what should I do?" look over this list and get yourself busy.
Feel free to share your favorite way to combat boredom in the comments below.
Good luck!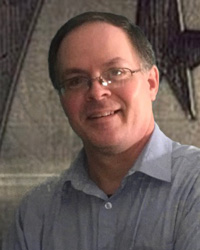 I grew up in Mobile, Alabama. I am a father of four. I have spent 30 years in retail management. I enjoy science fiction, model building, writing, and spending time with my family.
I first read Battlefield Earth in 2000. I am the self-proclaimed biggest Battlefield Earth fan there is. I have personally read it over five times and I have listened to it on audiobook three or more times. One of the reasons I read it so much is that there are very few authors who come close to L Ron Hubbard's way of writing. It is so very vivid.
I consider myself an expert on Battlefield Earth and enjoy encouraging new readers to enjoy and explore this science fiction universe.
Check out the Battlefield Earth Fan Page I manage.
My goal is to have a book of my own published in the near future.
Quick links to buy the book or audio:
Battlefield Earth eBook Kindle • Nook • iBook • Kobo • Audible
Battlefield Earth Quality Paperback • 1st Edition • Audio CD