Slaves of Sleep—A Fantasy Tale of Arabian Mythology
The Arabian Nights tales and myths have inspired some of the most memorable classics in high fantasy.
Have you ever seen someone you've never met yet had the feeling you know them? Have you ever wondered if there was another parallel universe where instead of being courteous and considerate, you were brash and never taken advantage of? Well, L. Ron Hubbard, in the high fantasy classic, Slaves of Sleep, creates such a universe drawn straight from the Arabian mythological world of genies!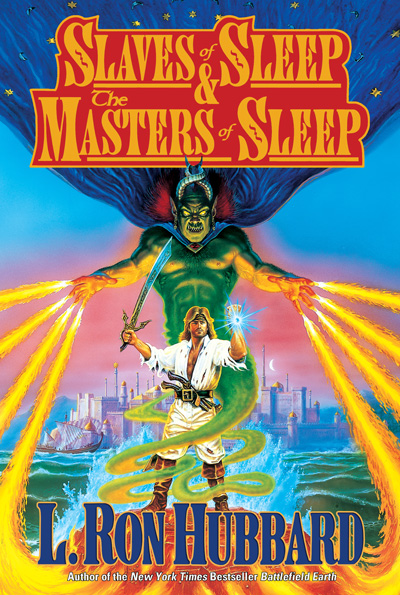 Slaves of Sleep starts with Jan, our protagonist, surrounded by controlling and bullying people. He is the average nice guy that does not want to cause problems for those around him. But his life is completely turned upside-down and inside-out when Zongri, an evil djinn, escapes from a genie bottle.
Zongri is mad, very mad. Not only does he not grant a wish, but he murders someone in Jan's office (with Jan as the only witness) and then curses Jan with "eternal wakefulness."
The djinn is one of fantasy's mythical creatures. They are intelligent spirits of lower rank than an angel and able to appear in human and animal forms. Often portrayed as materializing from a genie lamp or jar where they are trapped, this evil genie was trapped in a jar by the Seal of Solomon for thousands of years.
Of course, no sane person believes Jan's story, so he is accused of murder and thrown in jail. Making matters worse, his family and employees help pile the evidence on him in order to take a share of his estate.
Once he falls asleep, the "curse" takes over, and Jan awakens in a world where a part of him has always lived when he sleeps: a parallel world filled with high priests, sailing ships, magical genies and beasts, and where all humans are slaves toiling in their service.
In his normal life, Jan is scholarly, though timid. In this fantasy world, Jan is everything he never was on Earth: bold, impertinent, and willing to fight at the first pull of a sword, although uneducated.
As he gains more experience, Jan is able to draw strengths from these two selves into the hero he needs to be to fight the enemies in both worlds.
But the enemies have a new twist of their knives in each chapter, bringing Jan's death closer and closer with each page—if he dies in either world, he dies in both!
You will be on the edge until the final paragraphs—will Jan's transformation be enough to win out?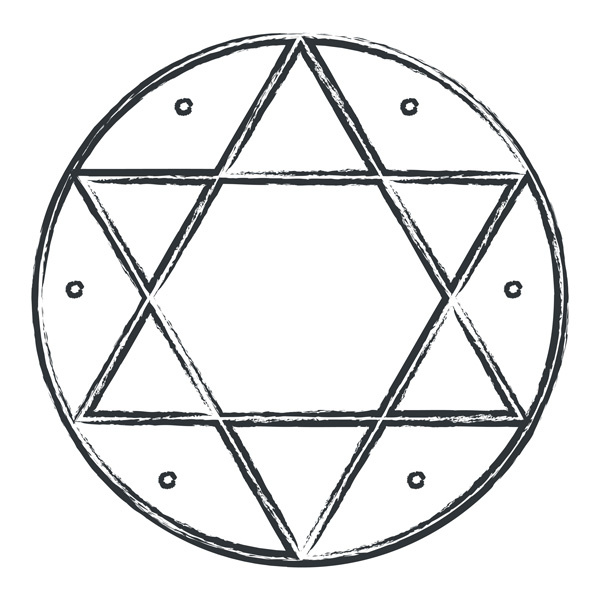 The Seal of Solomon on the evil genie's bottle and the Ring of Solomon used with great effect by Tiger, Jan's alter-ego in the fantasy world are inspired by the legend of this ring created by Middle Eastern writers. They claimed the ring was engraved by God, who gave it to King Solomon. In religious lore, this ring gave Solomon the power to command the supernatural, including being a master of the djinn.
One of the many reasons this novel is so gripping is its authenticity. L. Ron Hubbard was noted as an author who intimately knew the subjects of his stories.
Mr. Hubbard knew sailing vessels, traveled to foreign lands, studied the tales of the Arabian Nights, and was an expert in human nature. The combination of his skilled knowledge gave birth to one of the great classics of the genre.
John Campbell, the "czar of science fiction" and well-known editor of Astounding Science Fiction from 1937 to 1971, started the fantasy magazine, Unknown. He was so taken with Mr. Hubbard's stories in the Arabian Nights lore, he told Ron that any stories of that tradition to appear in the pages of Unknown, would be exclusively his.
L. Ron Hubbard was skilled in the many genres of fiction he put his typewriter to. His thorough research, both behind a desk and hands-on experience, added real-world knowledge to established lore and created vivid original stories. Few writers ever rise to such heights in telling a tale.
The legendary writer and editor Frederik Pohl said, "Slaves of Sleep became a sort of buzzword. There are bits and pieces from Ron's work that became part of the language in ways that very few other writers imagined."
L. Ron Hubbard knew his job as an author—to entertain and communicate new worlds and fantastical experiences to the reader. And nowhere is this more evident than in the epic fantasy tale Slaves of Sleep.
Read it and see.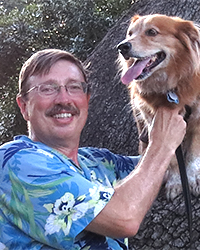 John Carey paid the bills working as a programmer and IT project manager while he honed his writing skills at night and on the weekends. John has just published his second book, Not Worthy of the Air you Breathe set in the future where nations have taken a cue from the business world and terminate their low performing citizens at the end of each year.