Tasty Treats Inspired by Your Favorite Stories
Settle in and enjoy a literary feast along with delicious intergalactic (and earthly) tasty treats inspired by the L. Ron Hubbard fiction library. Not unlike Lembas bread from The Lord of the Rings trilogy, Butterbeer from the Harry Potter series, or Tiny Tim's Plum Pudding from Dickens' A Christmas Carol.
Create an intergalactic atmosphere, savoring:
Sweetbuns and Hot Jolt from Mission Earth
MacTyler Avocado & Pistachio Tart, Kerbango Kookies and Rocky Mountain Bliss from Battlefield Earth
Cinnamon rolls inspired by the Stories from the Golden Age series
Enjoy fresh versions of new and old-fashioned recipes as Jettero Heller (the hero in Mission Earth) or Terl (the alien villain in Battlefield Earth) would have expected them, adding a sci-fi flair to these delectable treats.
While you might expect to find these at the Millennium Fandom Bar in Las Vegas, not everyone can get there. You can whip these up for your own space-themed party—or just enjoy them yourself while reading (or re-reading) your favorite book.
These healthy treats include suggestions for alternate ingredients to suit your dietary needs. There are options for sugar-free hot chocolate, healthy cinnamon rolls, and a dairy-free cookie recipe (keto recipe options are included). Organic ingredients are recommended when possible.
Have fun!
Satirical. Sinister. Wickedly funny. Soltan Gris confesses his crimes as The Invaders Plan Mission Earth. They are the Voltarians of Voltar—an empire 110 planets strong. And they are headed straight for us. The scheming Soltan Gris tells all within. A world where governments are driven by oil and controlled by drugs. Where corporate power rules and political corruption is rife. Where global warming is getting hotter by the minute—and Jettero Heller is out to save the planet from itself.
"The most fun you can have by yourself. Ironic, exciting, romantic, and hilarious." —Orson Scott Card (Ender's Game)
Hot Jolt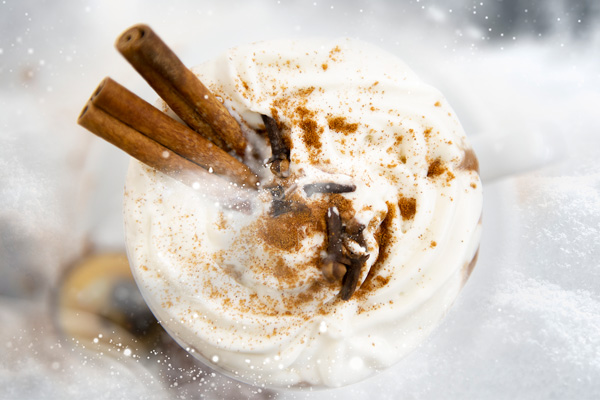 Hot jolt is a popular Voltarian beverage. It is enjoyed at breakfast, during celebrations, or just for plain comfort followed by a puffstick (Voltarian cigarette). This recipe will replace all other excuses for healthy hot chocolate or mocha coffee. Spice up any chilly evening or space-themed parties with hot jolt!
"The sweetbuns had vanished. The sparklewater jugs were empty. They had finished the hot jolt and were smoking the puffsticks." —from Mission Earth
Sweetbuns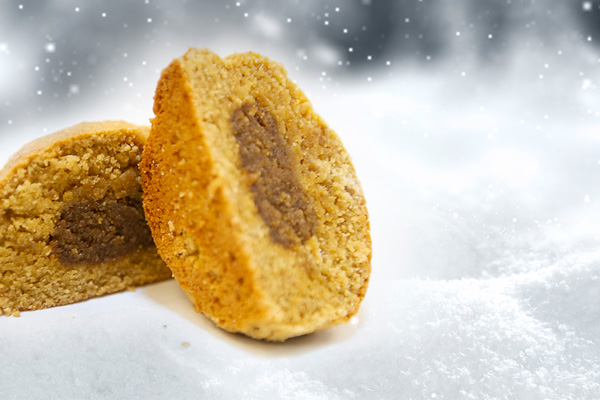 Sweetbuns are a Voltarian staple, enjoyed for breakfast, with your afternoon tea, for celebrations, or just because. They are most often served with hot jolt or sparklewater on Voltar. These sweetbuns are so tasty—even by earthlings—that you will find excuses to add them to your menu.
"The room was quite dark the next time I awoke. My head felt much clearer. My tongue wasn't swollen at all. My driver was holding me up again. 'This is one of the sweetbuns Heller sent. We have lots and lots of them. Take a small bite and chew and don't choke on the crumbs.'" —Soltan Gris
Battlefield Earth
In the year 3000, Earth is a dystopian wasteland, plundered of its natural resources by alien invaders known as Psychlos. Fewer than thirty-five thousand humans survive. From the ashes of humanity rises a young hero, Jonnie Goodboy Tyler. In their quest for freedom, Jonnie and a small band of survivors spark a rebellion that erupts across the continents of Earth and the cosmic sprawl of the Psychlo empire. You can read the first 13 chapters or listen to the first hour of the audio for free.
"A pulse-pounding mile-a-minute sci-fi action adventure that does not stop. It is a masterpiece of popular science fiction." —Brandon Sanderson (The Stormlight Archive series)
MacTyler Avocado and Pistachio Tart
You are probably wondering about the origin of the MacTyler Tart. Following Jonnie's sabotage of the Psychlo gas drone, he lay recovering in the defense base high in the Colorado Mountains. It was during this time that the people of Earth began to migrate to the conquered Psychlo compound in Denver. Cultures began to mingle. New goods and foods from around the world were available for purchase. Avocados came with the South Americans. And pistachios came from a desert south of Europe. One of the old Scottish women made this lovely tart for MacTyler to help cheer his spirits and aid his recovery.
We think it will cheer your spirits too!
"Jonnie, his horse walking dead slow behind Bittie MacLeod, looked over this joyous mob. They were shouting and waving at him and cheering. He had never seen so many people since the gathering of Scotland. There must be three hundred here! …
"The people of Earth, their hopes kindled, could rise and be alive again."
Kerbango Kookies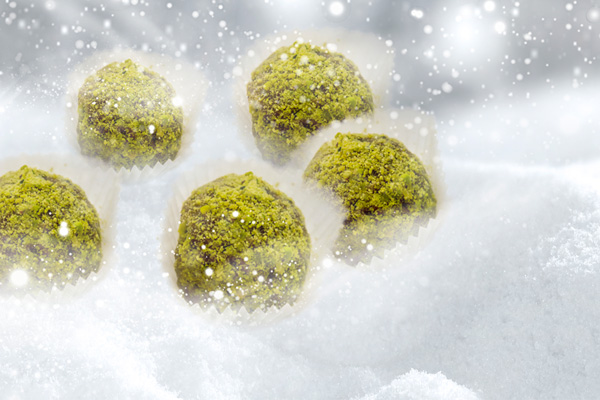 Popular with Psychlos, kerbango is the favored drink/substance of their race. When "under the influence," Psychlos have been known to do such things as gamble away vast sums of money, crash ground cars, and get into a variety of other troubles. Kerbango Kookies use a unique ingredient to create the pleasure of kerbango without these side effects. They are edible by humans, unlike the Psychlo kerbango (alien food).
"He put on some pants and boots. He opened up a pan of kerbango and sank back in his chair, luxuriating. Home to wealth and power. That's where he was going now." —from Battlefield Earth, about Terl, Psychlo Security Chief of Earth, year 3000
Rocky Mountain Bliss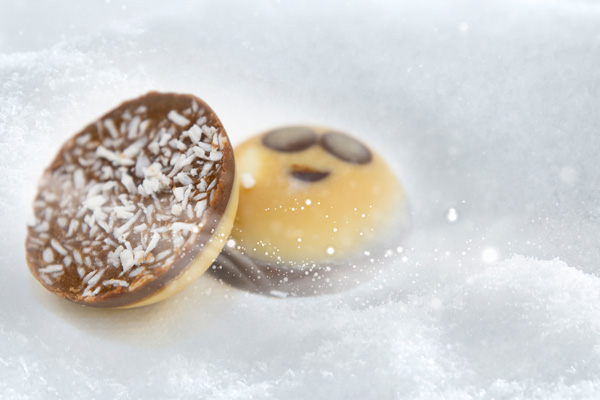 Jonnie Goodboy Tyler was born in a small village in the Rocky Mountains in the year 3000. The Rocky Mountain Bliss dessert was inspired by the beauty of the snow-capped mountain peaks. Chocoholics will delight as both white and dark chocolate combine with a hint of coconut in this confection (includes keto diet recipe).
"He felt awe. Was this how it was to be an eagle? Is that how the world looked from the sky? The panorama of the mountains to the west began to open in relief. And in a few moments he realized they were now higher than Highpeak, seen whitely in the cold clear air." —from Battlefield Earth, about Jonnie Goodboy Tyler, the hero, on his first flight
Stories from the Golden Age Series
L. Ron Hubbard's experiences and travels—as a master mariner and dare-devil pilot, an explorer and prospector, photographer and filmmaker, composer and musician, philosopher, and artist—found their way into his fiction and into the currents of American culture throughout the 1930s and '40s. His stories transformed exotic and provocative adventures into a compelling literary legacy. These pulp fiction stories have been beautifully reproduced in quality paperbacks and radio drama performances in the 80-volume Stories from the Golden Age series.
"Mr. Hubbard wrote adventure, westerns, thrillers, and crime-espionage as well as sci-fi—and they reveal both the range and quality of the author's work." —Booklist
Cinnamon Rolls
The burst of flavor in these healthy cinnamon rolls was inspired by the Stories from the Golden Age and its hearty era. From the westerns with rugged, old-fashioned cooks to the far-flung adventures in exotic locales with delicious foods, this is the type of dessert that would have been served by Aunt Cinthia in "The Room" or devoured by Sleepy McGee in "The Planet Makers."
One thing remains; humans like tasty treats, and we are sure to please your confectionary taste buds with this paleo, low-carb, and sugar-free recipe.
We hope you enjoy these tasty treats as they bring your favorite stories to life.
Please share your comments and feedback. If you create a recipe inspired by your favorite story and would like us to consider adding it to our collection of recipes inspired by L. Ron Hubbard's fiction works, please contact us.
Alternate recipes for low-sugar desserts and dairy-free desserts are included, so everyone can enjoy these sumptuous desserts no matter their dietary requirements.