6 Reasons Stories from the Golden Age Audiobooks are the Best
For 6 years running, the Stories from the Golden Age audiobooks were selected as audiobooks of the year—the industry's best.
These were stories written in the 1930s and 1940s by L. Ron Hubbard and published in pulp fiction magazines, America's favorite form of reading entertainment. They were then made into multicast audiobooks using 21st century sound technology. The result has been nothing short of a renaissance of America's Golden Age of popular fiction.
There are 80 audiobooks in total, containing 153 stories, performed by 77 actors, using over 150,000 sound effects, and with original theme-music created for each genre. These audiobooks became the original "movies in the mind."
While they are all excellent, 6 of these were named audiobooks of the year by Audiofile Magazine, for 6 years running. And here they are…
---
Blacky Lee is a lady's man, a man's man—and a wanted man, on the run in 1930s Europe, a price put on his head by the Nazis. Blacky's always got an angle—this time he'll impersonate the Iron Duke, crowned head of a Balkan kingdom. He could win it all—the love of a country and a beautiful woman—if he's willing to risk it all.
Directed by Jim Meskimen. Narrated by R.F. Daley.
Cast of characters:
Blachard: Jim Meskimen
Blacky Lee: Rick Pasqualone
Bully: Jim Meskimen
Captain Drett: Jim Meskimen
Grauch: Jim Meskimen
Lieutenant: Jim Meskimen
Major Folloy: Michael Yurchak
Phil: Rick Pasqualone
Stub Doyle: Michael Yurchak
Trainmaster: Rick Pasqualone
Young Devil: Michael Yurchak.
---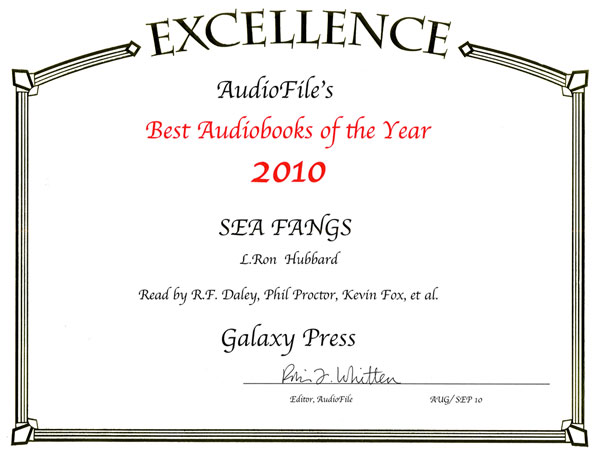 Sailor Bob Sherman has his hands full trying to save the ocean yacht Bonito from capsizing in hurricane waters off Venezuela's coast—no thanks to the know-it-all attitude and incompetence of the vessel's captain. Sherman's rugged good looks and seafaring skills at least bring him the attention of Phyllis Marmion, a raven-haired beauty and daughter of the yacht's owner.
Unfortunately, Sherman's also the bitter enemy of the girl's father who, with the support of corrupt officials, had stripped him of a highly profitable drilling business and taken his land years before.
More's at stake than oil fields when the ship is attacked by modern pirates and all are taken captive. Soon Sherman, crew and passengers find themselves in a dungeon jail on an uncharted island known locally as the Island of Death—a place where no one escapes, and Sherman's futile efforts have marked him for an early death.
Directed by Jim Meskimen. Narrated by R.F. Daley.
Cast of characters:
Agnes Loch: Jim Meskimen
Bob Sherman: Shane Johnson
Captain Stoddard: Phil Proctor
Chief Engineer: Jim Meskimen
Chief Officer Hardesty: Jim Meskimen
Edward Bushby: Phil Proctor
Herbert Marmion: Phil Proctor
Native: Kristen Proctor
Percy Gilman: Jim Meskimen
Phyllis Marmion: Kristen Proctor
Spaniard: Gino Montesinos
---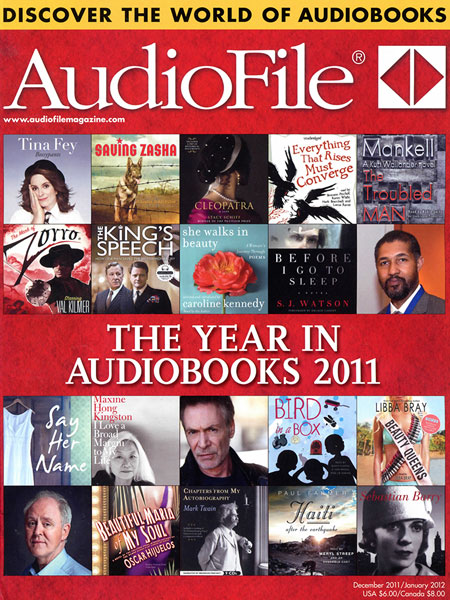 Striking gold, Tim Beckdolt is a man on the brink of a new life—until a killer forces him at gunpoint to mine it—jumping his claim. Tim manages to escape, but soon finds himself being pursued like an animal in a bloodthirsty manhunt through vicious terrain.
ALSO INCLUDES THE WESTERN STORIES "JOHNNY, THE TOWN TAMER" AND "STRANGER IN TOWN"
Directed by Jim Meskimen. Narrated by R.F. Daley.
DEVIL'S MANHUNT
Bonnet: Edoardo Ballerini
Stepfather: Jim Meskimen
Sven: Phil Proctor
Tim Beckdolt: Josh Thompson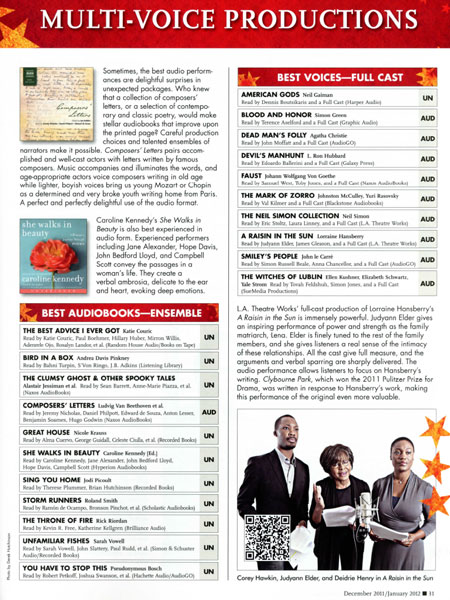 JOHNNY, THE TOWN TAMER
Dutch: Bob Caso
George Bart: Rick Pasqualone
Greg Matson: Jim Meskimen
Henry: Jim Meskimen
Johnny Austin Darryl: Michael Yurchak
Spanish Mike McCarthy: R.F. Daley
Tollivet: Jim Meskimen
STRANGER IN TOWN
Big George: Phil Proctor
Bill: Tait Ruppert
Les Harmon: Tait Ruppert
Mike: Josh Thompson
Oofty: R.F. Daley
Zeke Tomlin: Josh Thompson
---
American Dusty Colton flees the French Foreign Legion to escape a harsh prison sentence only to rush headlong into a Berber tribal lair. Despite his long odds of a solo escape, he can't leave a captive American woman behind and must find a way for them to outrun the Berbers and the Foreign Legion.
ALSO INCLUDES THE ADVENTURE STORIES "THE BARBARIANS" AND "THE SQUAD THAT NEVER CAME BACK"
Directed by Jim Meskimen. Narrated by R.F. Daley.
HELL'S LEGIONNAIRE
Abd el Malek: Jim Meskimen
Ann Halliday: Brooke Bloom
Berber: Jim Meskimen
Dusty Colton: Michael Yurchak
THE BARBARIANS
Caid Kizigh: Enn Reitel
Captain Jack Harvey: Michael Yurchak
Gian: Gino Montesinos
Major Duprey: Enn Reitel
Spanish Officer (Rubio): Gino Montesinos
THE SQUAD THAT NEVER CAME BACK
Copain: Jim Meskimen
Gian: Enn Reitel
Ivan: Jim Meskimen
Kraus: Phil Proctor
Legionnaire 148: Phil Proctor
Maurice: Jim Meskimen
Montrey: Enn Reitel
---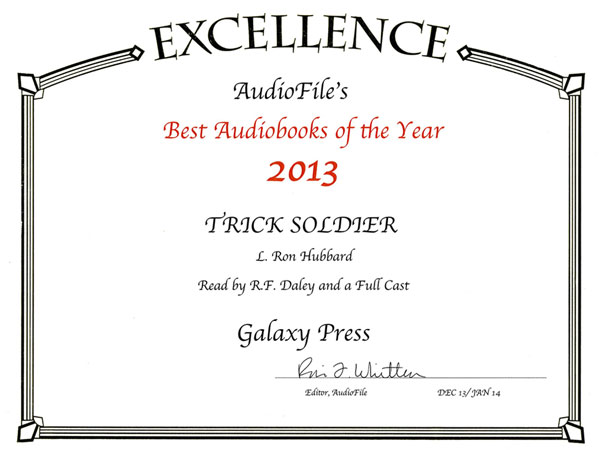 Lieutenant Flint is hard-edged and muscle-bound, radiating machismo. Captain Turner is a Trick Soldier—smart and at attention. They're polar opposites—like Sean Penn and Michael J. Fox in Casualties of War. They didn't get along in boot camp, and ten years later nothing has changed. But now is the time for heroes to rise and cowards to fall. And when brute strength confronts military honor, the true measure of a man is not in his fists, but in his heart.
ALSO INCLUDES THE MILITARY ADVENTURES "HE WALKED TO WAR" AND "MACHINE GUN 21,000"
Directed by Jim Meskimen. Narrated by R.F. Daley.
TRICK SOLDIER
Lieutenant Flint: Rick Pasqualone
Captain Turner: Michael Yurchak
Lieutenant: R.F. Daley
Captain: Michael Yurchak
Doctor: Jim Meskimen
Corpsman: Jim Meskimen
HE WALKED TO WAR
Colonel Bronson: Jim Meskimen
Captain Malone: Rick Pasqualone
E.Z. Go aka Egbert Zacharia Golingame: Michael Yurchak
Private Johnson: Taron Lexton
Private Edwards: Jim Meskimen
Lieutenant: Rick Pasqualone
MACHINE GUN 21,000
James C. Butterick: Jim Meskimen
Ojos Verdes: Jonathan Nichols
Captain Robert N. Blake: Michael Yurchak
Native: Jim Meskimen
---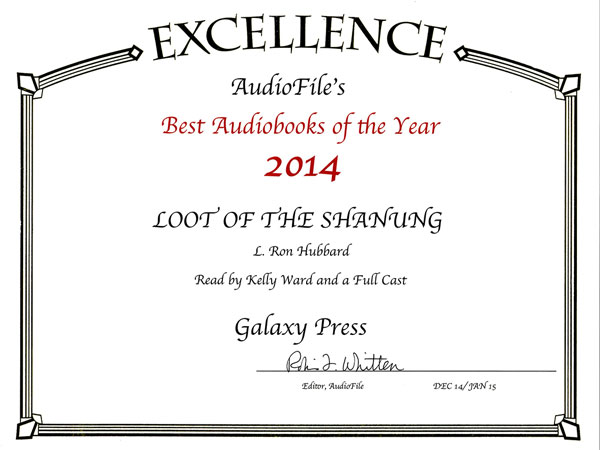 A one hundred grand reward for the return of billionaire George Rockham is more than enough to turn Shanghai newspaperman Jimmy Vance's head. Throw in the gorgeous dame who's offering the reward—Rockham's daughter Virginia—and he might lose his head altogether. As fast-talking as Jimmy Stewart in The Philadelphia Story, Vance jumps at the chance to get what could be the biggest story of his life … if he lives to tell it.
Directed by Jim Meskimen. Narrated by R.F. Daley.
Burt: Jim Meskimen
Cheng: Tadao Tomomatsu
Chinese Phone Voice: Robert Wu
Clerk: Jim Meskimen
Copy Boy: Robert Wu
George Harley Rockham: Jim Meskimen
Jimmy Vance: Kelly Ward
Joe: R.F. Daley
Johnson: Jim Meskimen
Lee Chang: Robert Wu
Operator: Robert Wu
Pete Gar: Jim Meskimen
Virginia Rockham: Christina Huntington
And as to how this all came together. Have a look at "Making of a Golden Age Audiobook" video and see for yourself:
For more information on the Stories from the Golden Age click here.