10 Great Science Fiction Books No SF Fan Should Miss Out On
Our original thought was to title this blog post "the 10 Greatest Science Fiction Books." But that sounded too definitive, as there are dozens if not hundreds of SF books that one could argue should make that list. So instead, here are 10 SF books we say are great and that every science fiction reader should not miss:
1. Battlefield Earth by L. Ron Hubbard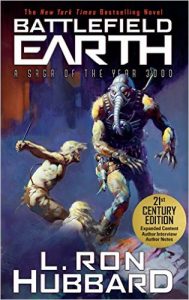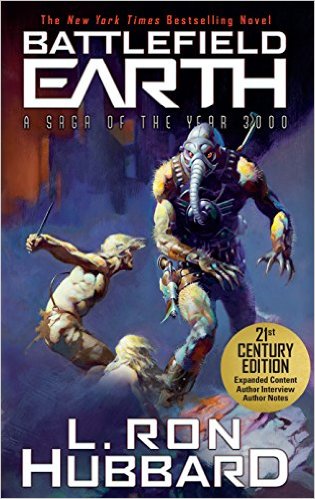 Battlefield Earth is one of the greatest epic SF novels ever written–nonstop, pulse-pounding action from start to finish. In Battlefield Earth, our planet is invaded by the Psychlos, a race of 9-foot-tall, 1,000-pound carnivores with technology far beyond our own and an average lifespan of 190 years. The Psychlos conquer Earth to plunder our gold, which they value above any other element. But a small band of brave humans hatches an ingenious–and dangerous–plan for ending the Psychlos domination over mankind, and the galaxy, for good.
2. Lord of Light by Roger Zelazny
3. Dying Inside by Robert Silverberg
4. The Gods Themselves by Isaac Asimov
Scientists discover a parallel universe in another dimension. By exchanging matter between the universes, the intelligent beings on each side (us here and the para-men on the other side) can seemingly create a limitless supply of free energy. But a human scientist discovers a glitch in the matter exchange process that may doom our universe to destruction. Can he convince the government to shut down the interdimensional energy source in time?
6. The Stars My Destination by Alfred Bester
7. A Canticle for Leibowitz by Walter Miller
8. Cities in Flight by James Blish
9. Fahrenheit 451 by Ray Bradbury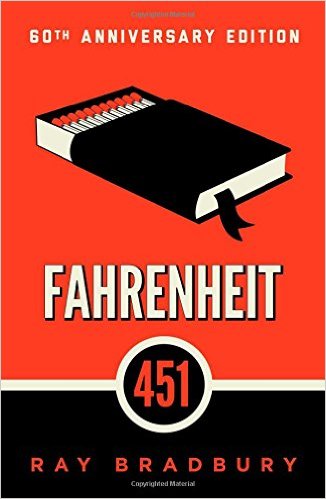 Ray Bradbury wrote his dystopian classic at the height of McCarthyism and Cold War paranoia. In the novel, Guy Montag is employed as a fireman who burns books. American society has descended into a dumbed-down culture of mindless and instant gratification, and books are seen as challenging and disruptive relics, which must be destroyed at any cost.
10. The Dreaming Jewels by Theodore Sturgeon
Do you see some of your favorite SF books on the list and agree with their placement in the top 10? Are there others that you love and think should be added? Just let us know your thoughts in the comments section below. Thanks!
Bob Bly holds a BS in chemical engineering and has been a full-time freelance writer since 1982. His more than 85 books include The Ultimate Unauthorized Star Trek Quiz Book (HarperCollins), The Science in Science Fiction (BenBella), and a collection of science fiction short stories Freak Show of the Gods and Other Tales of the Bizarre (Quill Driver Books). Bob has written over 100 articles for publications including Cosmopolitan, City Paper, Writer's Digest, The Record, and Target Marketing. His SF web site is www.sciencefictionprediction.com