Another great day at the Atlanta Dragon Con!
It all started with the Dragon Con Parade and our entry featuring Battlefield Earth. Leading the way were the Scotsmen, then came Jonnie Goodboy Tyler, Chrissie and Terl followed by two bag pipers and a drummer. You can see a video clip here:
Once the parade was over, the exhibit hall became the focus of attention with science fiction and fantasy readers making their way to our booth to get their copies of Battlefield Earth, Writers of the Future and Stories from the Golden Age.
The Illustrators of the Future display at the art show had a table where people could find out more about the Contest and how to enter. There was a bay devoted to the art from the illustrator winners featured in L. Ron Hubbard Presents Writers of the Future Volumes 32 and 33.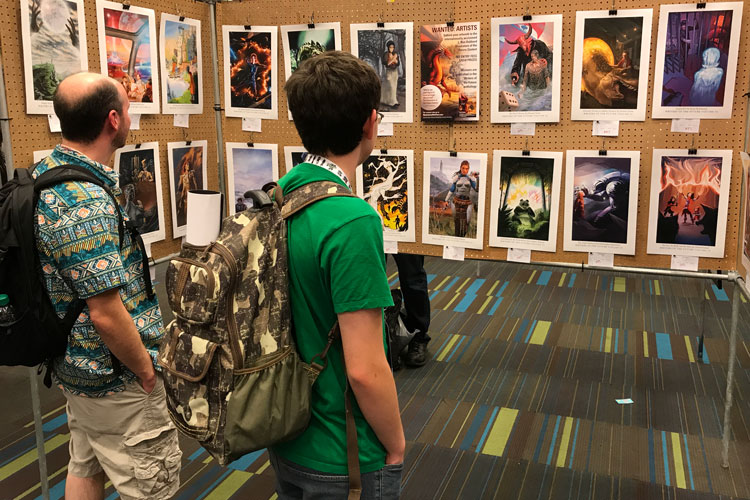 Later in the day, Galen Unold who is the in charge of the Heinlein Blood Drive came by to thank us for the incredible donation of Battlefield Earth first edition books. But more on this in tomorrow's post.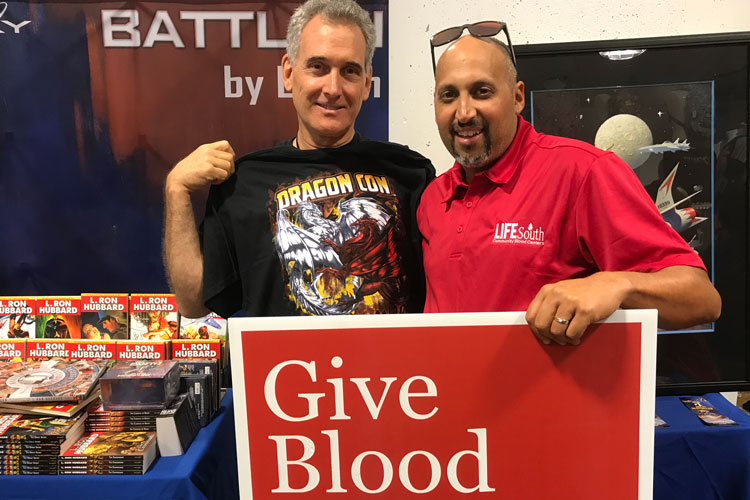 Check back for Day 3 with more on the Blood Drive.