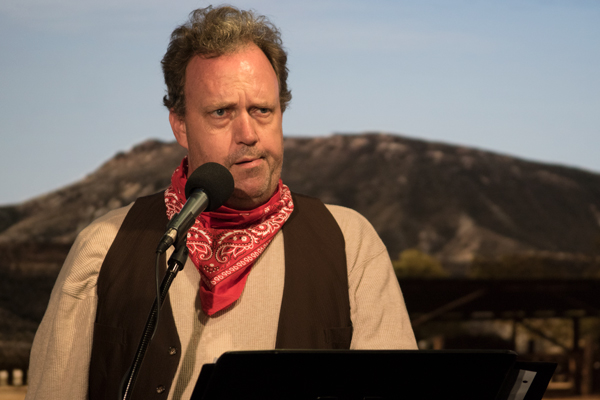 Jigsaw Gilhooly has been moping around trying to decide what to do to gain the attention of Mary Ann, who he wants to make his wife. The problem is that despite being a good catch, his actions are driving her out of his life. Although she clearly has feeling for him, she has come to the conclusion he is a dumb unromantic bore.
Out of desperation, she gives him a copy of the classic book Ivanhoe and tells him not to come back until he has read it—which he does.
Coincidently there are two desperadoes that are trying to buy his ranch so they can control the water rights and thereby force other ranchers to sell dirt cheap. When he refuses to sell, they decide to kidnap Mary Ann in order to force his hand, which turns out to be a big mistake on their part, being no match for Ivanhoe!
---