Writers of the Future Volume 31 a National Bestseller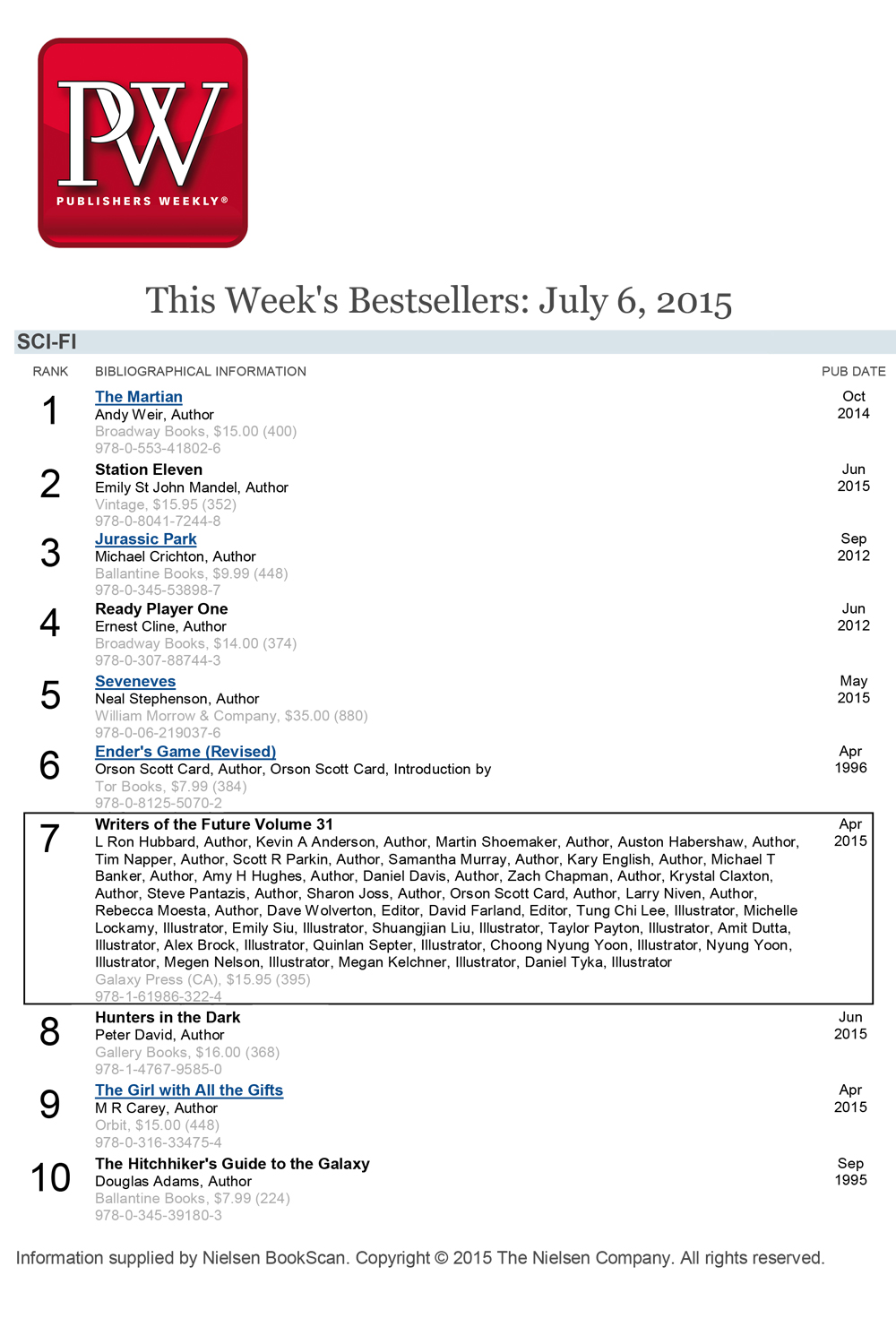 The latest edition in the Writers of the Future anthology hit Publishers Weekly's Sci Fi bestseller list at #7 on their w/e July 6, 2015. This officially makes all 13 of our published writer winners and 12 illustration winners national bestsellers!
Congratulations to all our authors and winners here who made this a bestseller! Authors: Martin Shoemaker, Auston Habershaw, Tim Napper, Scott R Parkin, Samantha Murray, Kary English, Michael T. Banker, Amy H Hughes, Daniel Davis, Zach Chapman, Krystal Claxton, Steve Pantazis, Sharon Joss, Orson Scott Card, Larry Niven, Rebecca Moesta, Editor, David Farland and Illustrators: Tung Chi Lee, Michelle Lockamy, Emily Siu, Shuangjian Liu, Taylor Payton, Amit Dutta, Alex Brock, Quinlan Septer, Choong Nyung Yoon, Nyung Yoon, Megen Nelson, Megan Kelchner, Daniel Tyka, Greg Opalinski, Trevor Smith and Bernardo Mota.
We've posted the list here for all to see.