A great adventure delivered every month directly to your home!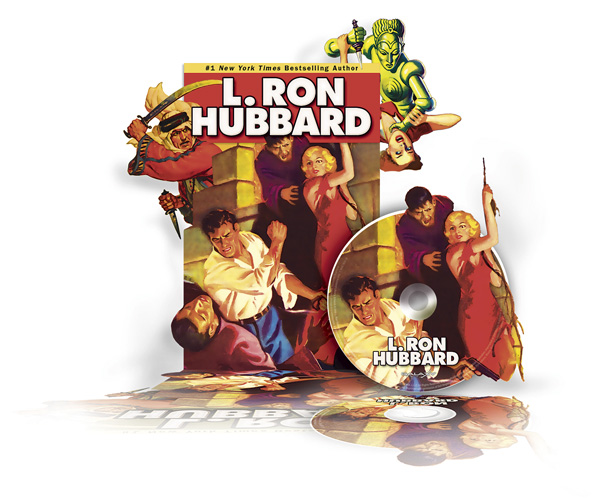 Like jazz and baseball, Pulp Fiction is a uniquely American invention.
During the 1930s and '40s for an increasingly literate twentieth-century American population, the pulp fiction magazine flourished and changed the course and complexion of America's popular culture. The fiction of the all-story pulps featured unfettered imagination, quick-paced narrative and lean, muscular prose.
When Pulp Fiction was in its heyday, 30 million readers were regularly riveted to these larger-than-life tales including those of master storyteller L. Ron Hubbard who could uniquely bring characters from adventure, mystery, Western, sci fi and fantasy stories to life.
These adventures can now be yours. An evocative world of nefarious villains, exotic intrigues, courageous heroes and heroines—a world that today's cinema has barely tapped for its tales of adventure and imagination.
80 titles — 153 short stories in all — now available in trade paperback or as audiobook dramas. Get one every month sent directly to your home or enjoy them all and get a 30% discount.