Little Known Facts from Tomb of the Ten Thousand Dead
L. Ron Hubbard's extensive travels and wide range of personal experiences as a young man, quite in addition to his deep researches, influenced all of his works. And in particular, here we discuss the little-known facts that imbue his historical fiction stories.
"I wanted information and nothing else. I wanted to know how the people used to think here, how the land lay there.… I want one slim, forgotten fact."

—L. Ron Hubbard, Search for Research
This historical fact is inspired by Tomb of the Ten Thousand Dead in which Captain Gordon discovers a tomb built by Alexander the Great erected while traveling with his army across the Makran Desert (also known as the Gedrosian Desert).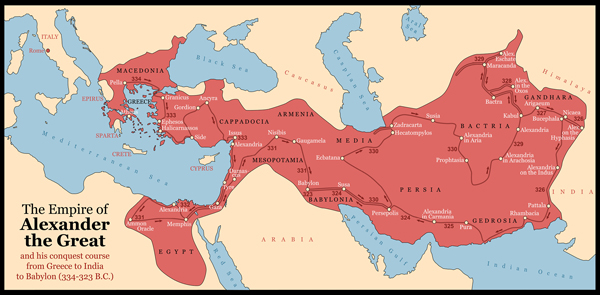 Alexander the Great is one of the greatest military geniuses of the ancient (and modern) world.
What areas did Alexander the Great conquer? His empire included the territories from Greece to Egypt, Turkey, Iran, and Pakistan.
Alexander's father, King Philip II of Macedon, hired one of history's greatest philosophers, Aristotle, to educate the 13-year-old prince.
Of Alexander the Great's accomplishments, he is most remembered for never losing a battle in 15 years of conquest. His military tactics are still studied in military academies across the world.
This Alexander the Great quote exemplifies his drive: "There is nothing impossible to him who will try."
There are 70 cities named by and for him, including the second-largest city in Egypt, Alexandria.
There have also been many statues built to honor and remember him.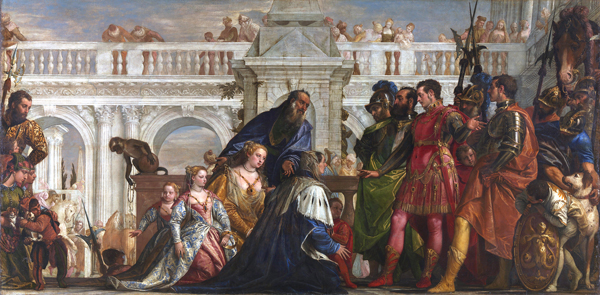 He was not only a great conqueror but understood the finesse of early public relations tactics.
After defeating Persian King Darius III, he found the best way to maintain control of the Persians was to act like a Persian.
Thus he dressed like a Persian and adopted their customs and culture.
He had his men marry Persian women. He ordered a mass wedding where 92 of his leading Macedonian officers took Persian wives.
Alexander married two Persian women himself.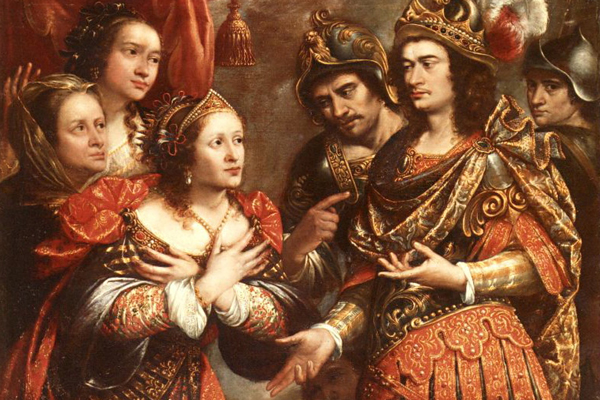 Alexander the Great led his army and camp followers across the Gedrosian Desert, also known as the Makran Desert for the Makran (also Baluchistan) Province.
They covered nearly 200 miles of desert over two months, and it is estimated that out of 70,000 as few as 15,000 survived the trip.
Arrian, the Greek historian who accompanied Alexander, reported that when the army ran short of water, a soldier found just enough to fill a helmet. When it was presented to Alexander, he poured it out into the sand—he wouldn't drink himself if there wasn't enough for his men.
On 10 June 323 BC, Alexander died at the age of 32 in Nebuchadnezzar II's palace (the king of Babylon).
The location of his tomb and burial place has remained a mystery. Recent clues indicate he was buried in Alexandria, Egypt, where excavations in the hope of discovering Alexander the Great's tomb are ongoing.
Tomb of the Ten Thousand Dead—The Story
Captain Gordon lives like he flies—by the seat of his pants, taking on any job and all comers. Now he's bound for the forbidding mountains along the shores of the Arabian Sea, transporting a team of anthropologists on the trail of Alexander the Great. But ancient history is about to come to dangerous life with the discovery of a long-buried map—a map leading to high adventure, untold treasure, and cold-blooded murder.…
Gordon's headed deep into the Tomb of the Ten Thousand Dead—unearthing a secret that could bury him.
This book includes two additional adventures: "The Price of a Hat," in which the key to the Russian Czar's life is hidden in a most unexpected place, and "Starch and Stripes," the story of a US Marine who sets a trap for a tropical warlord that reverberates all the way back to Washington.
The Story Behind the Story
Not only was L. Ron Hubbard steeped in the history of the ancient world, but he was also an avid adventurer—both in his own right and as a respected member of the famed Explorers Club.
The hero and lone survivor of the expedition in Tomb of the Ten Thousand Dead is a pilot.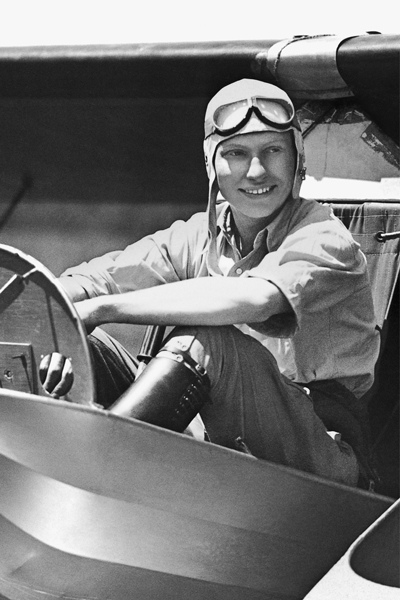 When L. Ron Hubbard was 20, not long after enrolling in George Washington University, he formed a university glider club. He soon after became America's 385th licensed glider pilot.
These were still experimental days of aviation: Charles Lindbergh had crossed the Atlantic only four years earlier, and most of what went aloft was still covered in fabric and secured with piano wire. It was dangerous—some three hundred had fallen to their deaths in powerless aircraft.
In late August 1931, Ron went on a barnstorming adventure with friend and co-pilot Phil "Flip" Browning for three weeks throughout the Midwest.
He became known amongst other pilots and aviation enthusiasts as "Flash" Hubbard. In The Pilot magazine of July 1934, an aviation columnist had this to say about him:
"Whenever two or three pilots are gathered together around the Nation's Capital, whether it be a Congressional hearing or just in the back of some hanger, you'll probably hear the name of Ron Hubbard mentioned, accompanied by such adjectives as ʻcrazy,' ʻwild,' and ʻdizzy.' For the flaming-haired pilot hit the city like a tornado a few years ago and made women scream and strong men weep by his aerial antics. He just dared the ground to come up and hit him.… He is now recognized as one of the outstanding glider pilots in the country."

—H. Latane Lewis II
L. Ron Hubbard's action-adventure stories were crafted from personal experience and observation, fortified by devotion to detail, conceived with the reader in mind, and delivered with power and artistry.
"Adventure, I well know, is in the heart, not in the view.…

"In writing an adventure story a writer has to know that he is adventuring for a lot of people who cannot. The writer has to take them here and there about the globe and show them excitement and love and realism."

—L. Ron Hubbard
If you are new to L. Ron Hubbard's historical fiction books, you can download The Trail of the Red of Diamonds, a high-stake treasure hunt for Kublai Khan's lost red diamonds mentioned in an obscure Marco Polo manuscript.
Critical Acclaim
"The title story in this trio of Mr. Hubbard's pulp fiction (all of them published in 1936) has a very strong Indiana Jones feel to it, even though it predates Indy by nearly five decades … an exciting story, told at a brisk clip, with characters and dialogue that keep readers glued to the page: Hubbard at his best." —Booklist
"These full-cast productions quickly become addictive.
"Their brevity also makes for perfect commuter fare.
"Anyone who enjoys hard-boiled pulp writing or old-time radio will be rewarded." —Library Journal
"The excellent narrators, sound effects, and music will have listeners imagining themselves traveling the globe in search of adventures." —AudioFile
The Awards
The Tomb of the Ten Thousand Dead audio drama won the AudioFile Earphone Award for exceptional audio performance, while the book won an International Book Award.
Listen to This Excerpt of the Audiobook
This is not just any audiobook, but a cinematic high-definition audio experience brought to life by Hollywood actors.
Short Story for High School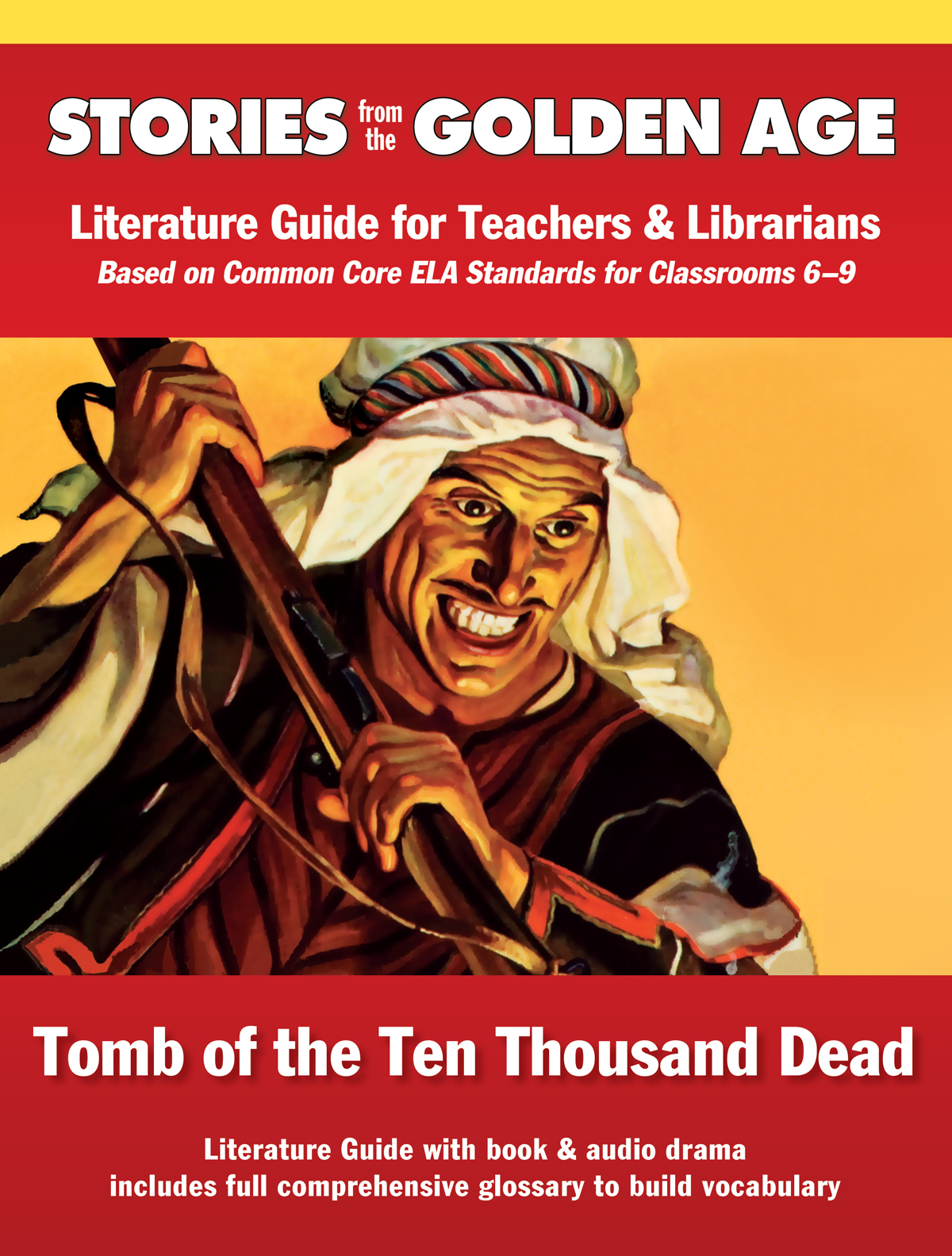 The Tomb of the Ten Thousand Dead is also engaging for high school students that need a short story to read. As it is based on a true story, they can discover how exciting learning history can be. This free lesson plan is a teacher-created resource.
Age range 11–17
Lexile 830L