Little Known Facts from The Battling Pilot
L. Ron Hubbard's meticulous research and the inclusion of little known facts are integral to his realistic fiction books.
He believed "that the only way I can keep improving my work and my markets is by broadening my sphere of acquaintanceship with the world and its people and professions."
This week's historical fact is inspired by The Battling Pilot and the famous Pan Am Boeing 314 Clipper seaplanes.
Airman Pete England in The Battling Pilot dreamed of flying a Pan Am Clipper with his mysterious princess.
The Clipper was a plane for the superrich. Only twelve planes were ever built. Nine were stationed in the US and three were sold to the British Overseas Airway Corporation.
The Clipper planes had lounges and dining facilities and the galleys were crewed by chefs from four-star hotels. White-coated stewards served five- and six-course meals with gleaming silver service. These Pam Am flight crews were extremely skilled at long-distance and over-water flight operations and navigations.
The first flight was from San Francisco to Hong Kong on February 23, 1939. And the Clipper first flew across the Atlantic to England on June 24, 1939.
Winston Churchill (see left) also flew on the Clippers, which he praised intensely adding to the Clippers' fame.
Pan Am's Clippers had such a wide reach around the world that they were pressed into US military service in WWII. President Franklin D. Roosevelt traveled in one to the Casablanca Conference in January of 1943. Pan Am shuttled supplies for Chinese troops, ferried personnel and equipment to the European and Pacific fronts including uranium for the atomic bomb.
The last of the Clipper fleet, the California Clipper was retired in 1946 after over a million flight miles.
It was finally scrapped at Baltimore, Maryland, in late 1951 ending the era of commercial flying boats.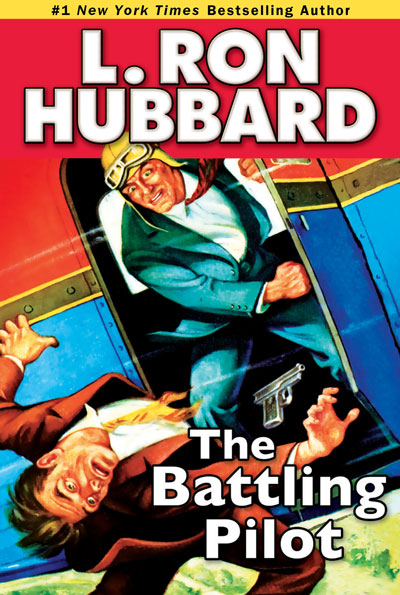 Pilot Pete England used to think there was nothing more exciting in the world than flying off into the wild blue yonder. But lately, the blue yonder hasn't been wild at all … it's been downright dull. Pete's hungry for adventure—and he's about to get his fill.
Pete has fallen into a rut, flying the same route—New York to D.C.—with the same passengers day after day. He might as well be driving a bus … until "her highness" climbs aboard, and for one flight, she's bought up every ticket on the plane.
Once Pete gets her into the air, the action heats up fast. He learns that she is at the center of international intrigue that could turn the tide of war … and now a mysterious plane is on their tail, bent on shooting them out of the sky. But that's the least of Pete's concerns. There's more to this princess than meets the eye, and falling in love with her could turn out to be the most dangerous risk of all.
Pete must muster his last ounce of courage to take a stand against forces he can only guess at.
The Story Behind the Story
In the 1930s, flight was still new and not for the meek or uncertain. In its infancy, aviation was a heart-pounding endeavor, a challenge colored by danger and an experience fueled by adrenaline. At age twenty and while still a student at the George Washington University in 1931, L. Ron Hubbard was the 385th person licensed in the U.S. as a glider pilot. He became the university's flying club president and organized training programs for fledglings to meet federal licensing requirements.
The difficulties and perils of flight in those days cannot be understated. By 1931, roughly three hundred fatalities had already occurred. Navigation instruments were crude, experimental, and unreliable, and most flying machines were lashed together with glue, fabric, and piano wire. Undaunted, Ron Hubbard and other brave, early pioneers harnessed and mastered these flying deathtraps, seemingly unconcerned about the vagaries of this new science and the foibles of poor design.
After a few dozen glider flights, followed by fifty official hours in powered aircraft, flying was in Ron's blood and so found its way into his stories. His vivid accounts were published in both the Washington Herald and the nationally circulated magazine The Sportsman Pilot. The articles included his own photographs, some of which were shot from the wing while airborne.
Ron barnstormed across America's Midwest in a single-engine biplane with his friend and fellow aviator "Flip" Browning. They put on some free air shows for Ohio locals. And took others up for their first flying experience.
In 1934, The Pilot magazine called Ron "one of aviation's most distinguished hell-raisers." When he appeared at air meets—often at the Congressional Airport in Maryland—reporters referred to him as "Flash" because of the speed he flew. The Pilot reported:
"The flaming-haired pilot hit the city like a tornado a few years ago and made women scream, and strong men weep by his aerial antics. He just dared the ground to come up and hit him.… Ron could do more stunts in a sailplane than most pilots could do in a pursuit job. He would come out of spins at an altitude of thirty inches and thumb his nose at the undertakers who used to come out to the field and titter."
He also visited Boeing in Seattle. The president and chief engineer gave him an inside look at their test pilot program.
L. Ron Hubbard was no armchair author. He used his real-life experiences and the real people he met to bring authenticity and cultural accuracy to his realistic fiction books. He gave his readers unique entertainment and the background and education that only reality can impart.
Critical Acclaim
"In his sprawling pulp-fiction writing career, L. Ron Hubbard always had a soft spot for the intrepid lone airman. After all, he'd been one. In this Galaxy Press adventure (originally published in 1937), Peter England, 'moody as the Atlantic weather,' and his navigator, Tom Duffy, are asked to take on a couple of mysterious passengers. Rough weather, Nazi-sounding bad guys, and a chance to do the right thing all make for an exciting but bumpy ride. Narrator R.F. Daley and a full cast perform with Golden Age verve and good humor. One can hear the actors having a ball bringing these 75-year-old stories to life. HINT: The women's 'accents' are very important in this one. Listen closely." —AudioFile
"Mr. Hubbard throws so many twists and turns in the story (as with all of his stories) the dame (the princess) is not all she appears to be. Enjoy this mystery and air adventure story from the Golden Age, I know I did." —Gil Wilson
Listen to This Excerpt of the Audiobook
This is not just a "book on tape," but a cinematic high-definition audio experience.
Get your copy of The Battling Pilot book or audio.
If you are new to L. Ron Hubbard's air adventure stories, you can download On Blazing Wings as our gift to you, and we will keep you informed of special offers and new releases.