Hate Traffic?
SO DO WE. NOW YOU CAN ENJOY YOUR DRIVE LISTENING TO BATTLEFIELD EARTH.
Today the average commuter spends at least an hour a day stuck in traffic. Turn traffic jams to your advantage by listening to the bestselling epic adventure, Battlefield Earth Audiobook. 
Research has found that audiobooks are essential to reducing stress, boredom or fatigue while driving. And listening to an audiobook gives you a chance to sink into a story and catch up on bestsellers.
We've made it super convenient for you by putting the Battlefield Earth Audiobook – all 47½ hours of entertainment – on a USB drive you can carry in your pocket.
Listen on your phone, device, computer or in the car. The full-cast performance will immerse you in the story as the characters come to life.
• Over 1,800 5-star reviews.
• 47½ hours of pulse-pounding action and adventure in high-definition sound.
• State-of-the-art audio engineering and cinematic soundtrack with more than 150,000 sound effects.
• A cast of 67 actors–many of whom are celebrity voices from TV, films, and games–performing 198 characters.
• Plays on any MP3 enabled player. Convenient to listen to in the car, on your device or computer.
Retail price: $35.  Includes BONUS Battlefield Earth T-Shirt for free. *Offer only available online. Valid while supplies last.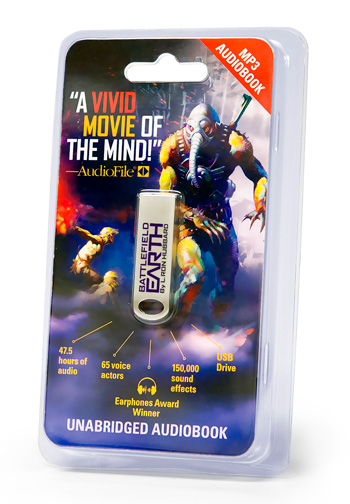 Purchase the Battlefield Earth Audiobook USB Drive and we'll include a FREE Battlefield Earth t-shirt as a bonus!
T-shirts are 100% cotton and feature Terl, the Psychlo Security Chief from the novel. Artwork by the legendary artist Frank Frazetta. Select from sizes listed.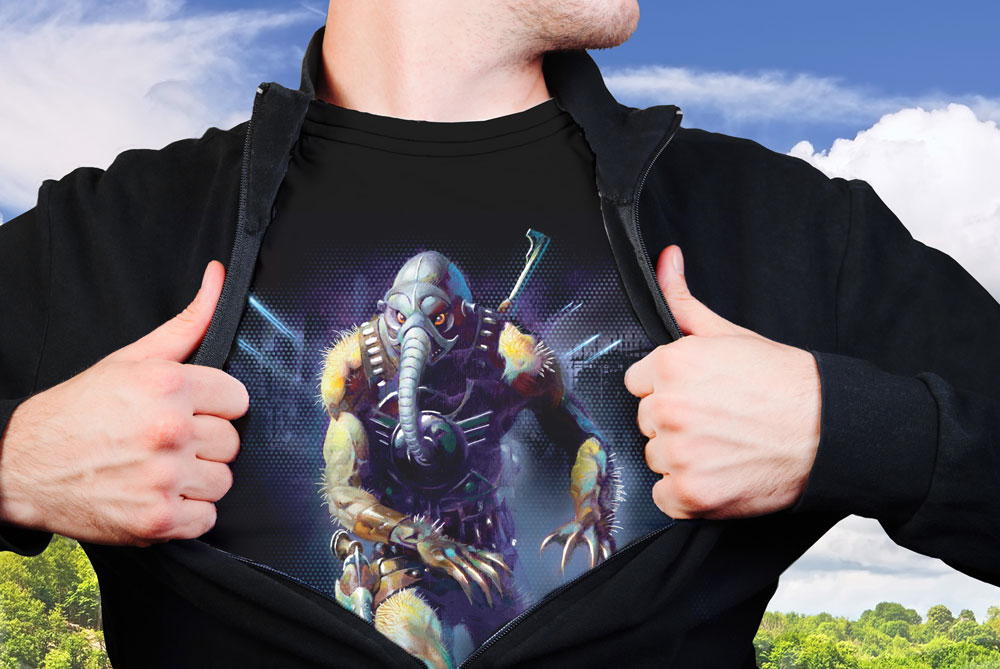 Battlefield Earth Audio on USB Drive $35.
To place your order, select the t-shirt size below: