Dave Dorman
A Legend in the Visual Star Wars Universe
Prior to the founding of the Illustrators of the Future Contest in 1988, the first winners of which were featured in the 1990 anthology, Writers of the Future commissioned artists to illustrate the winning stories. That was when we first came into contact with Dave Dorman—he illustrated "Rachel's Wedding" in Volume V, published in 1989.
Dave is now one of the venerable Illustrators of the Future Contest judges, most known for his Star Wars artwork; having done covers for numerous Star Wars comics, books and magazines.
His major works include Tales of the Jedi, Dark Empire and Young Jedi Knights. He also illustrated William C. Dietz' novella Dark Forces: Jedi Knight and he most recently did the cover for Star Wars: Darth Maul—Death Sentence.
While there are 5 writer judges who contributed to the Star Wars universe, Dave Dorman, as he is a grandmaster of the visual representation of the expanded universe, also contributed to the decision to release Volume 31 on International Star Wars day.
The movie trailer for Star Wars: The Force Awakens just set a world record. 88 million views in 24 hours.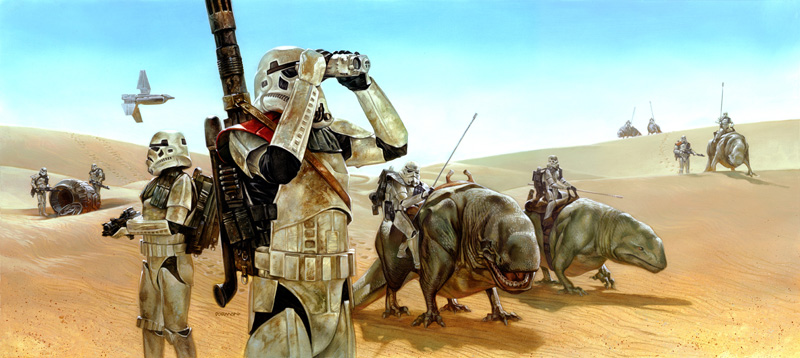 We here at Galaxy Press may not be Han Solo, Luke Skywalker and Princess Leia, but we are the publishers of the Writers and Illustrators of the Future and we love Star Wars too.
MAY THE 4TH BE WITH YOU!
To read the stories, go to Amazon.com.