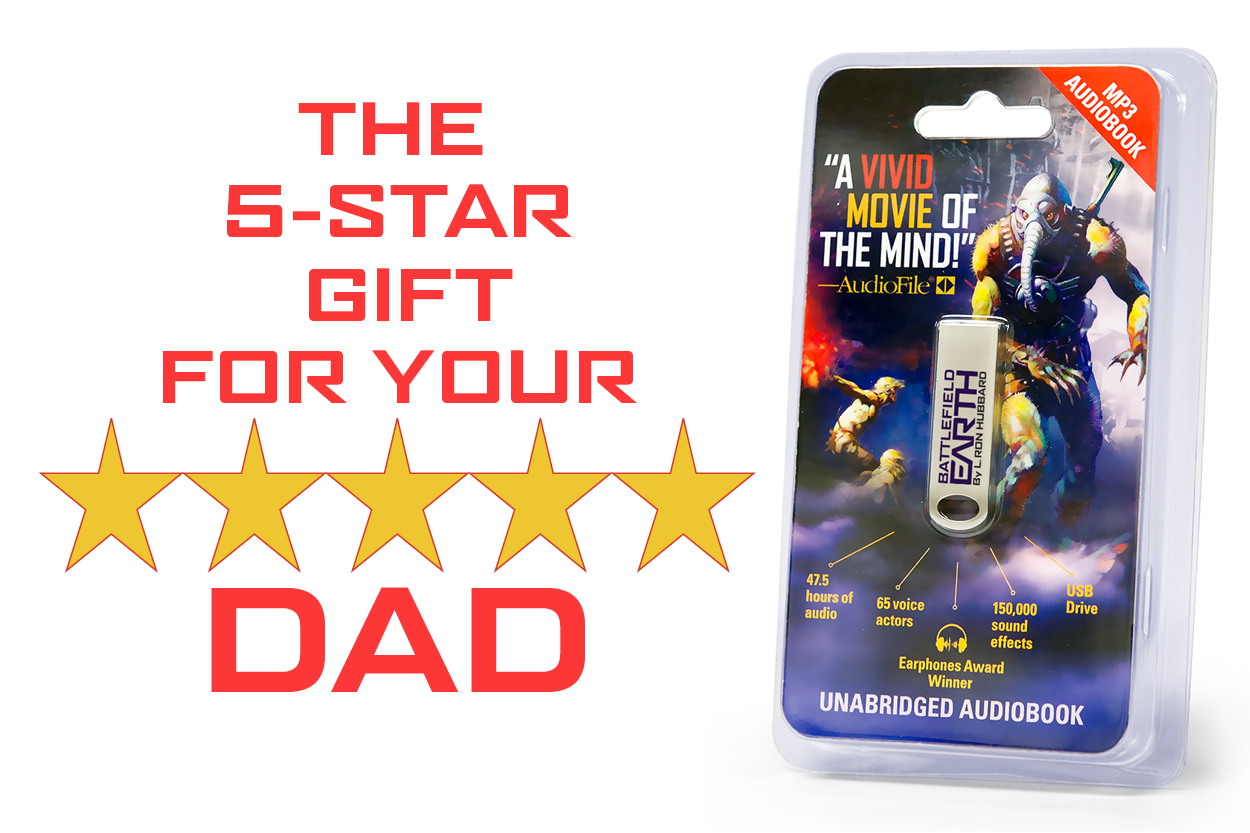 The Complete Battlefield Earth Audiobook on USB Drive
Hailed by critics and fans alike for its superlative quality, this Audie Award-winning full-cast performance of one of the bestselling science fiction novels of all time, Battlefield Earth will immerse you in the story as the characters come to life.
With over 1,700 5-star reviews, this riveting audio production is the perfect gift for Dad to listen to while commuting, working out at the gym or around the house.
Unlike any other audiobook ever produced:
• 47 ½ hours of pulse-pounding drama and action professionally recorded with high-definition sound.
• State-of-the-art audio engineering with cinematic soundtrack and more than 150,000 sound effects.
• A cast of more than 65 actors–many of whom are celebrity voices from TV, films, and games–performing 198 characters.
• Plays on any MP3 enabled player. Convenient to listen to in the car or around the house.
BONUS OFFER: Purchase your Battlefield Earth Audiobook on USB Drive and we'll include a FREE Battlefield Earth t-shirt for dad as a bonus.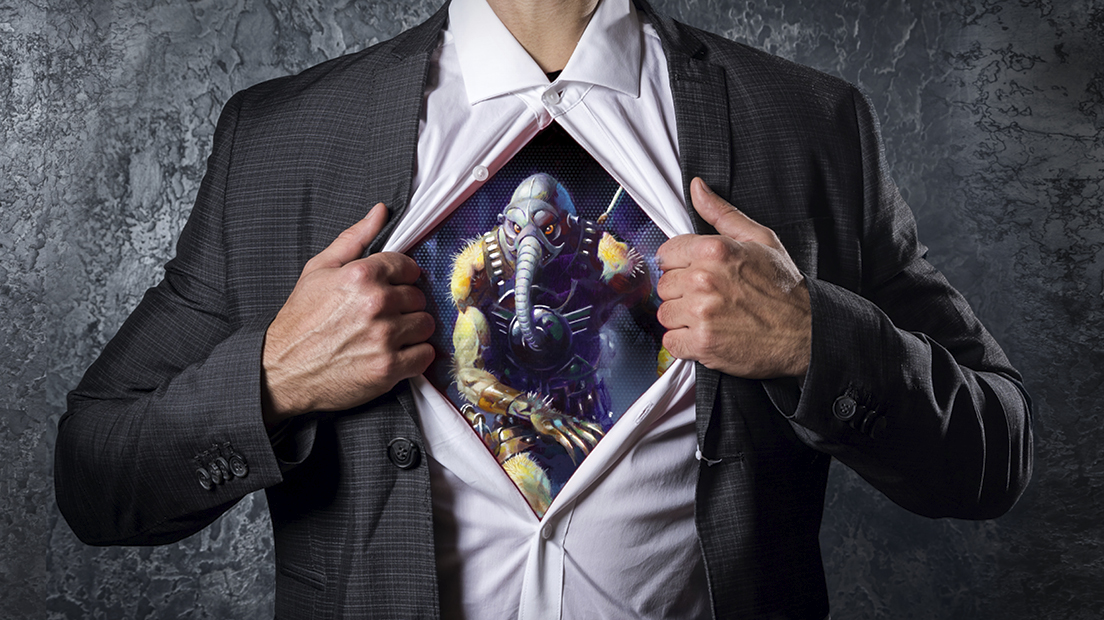 T-shirts are 100% cotton and feature Terl, the Psychlo Security Chief from the novel. Painted by legendary artist Frank Frazetta.
Price: $35 for 47 hours of entertainment. Includes BONUS Battlefield Earth T-Shirt for free.
Offer only available online. Valid while supplies last.
Select from sizes below: