A true Western adventure delivered every month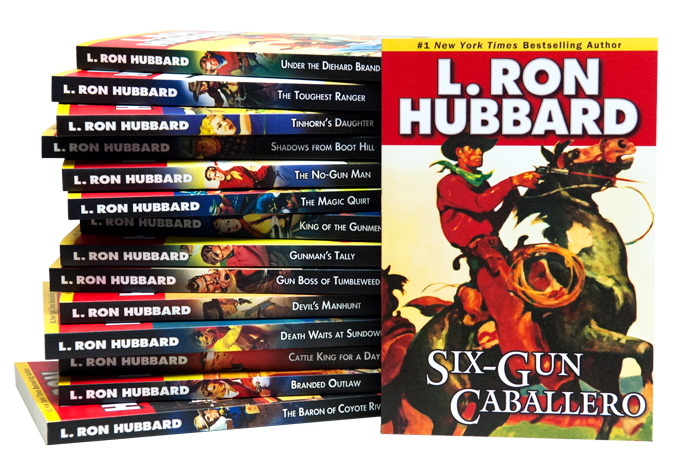 Ride a trail of blazing guns and two-fisted action in the Wild West as L. Ron Hubbard brings American history to life. Growing up in Montana provided him with the first-hand experience that added the tone and feel of authenticity to his western tales.
You'll love the wry humor and do-and-dare attitudes in these true-to-life stories of the frontier, steeped in the hardscrabble know-how and knowledge Ron acquired in his youth. From being accepted as a tribal blood brother by a Blackfoot medicine man to narrowly escaping a pack of coyotes, he lived the Wild West life—and it shows in his hard-fighting, hard-loving, hard-living stories of the frontier.
The 15-book Western Series includes 34 short stories along with illustrations from the original publications and glossaries of Western terms and phrases.
Audiobooks are 2 CDs each, approximately 2 hours, unabridged, full-cast productions with sound effects that will put you right in the action.
Subscribe to the Western Series and get a true American Western tale every month, delivered right to your home. Your choice of book or audiobook. Sign up below.