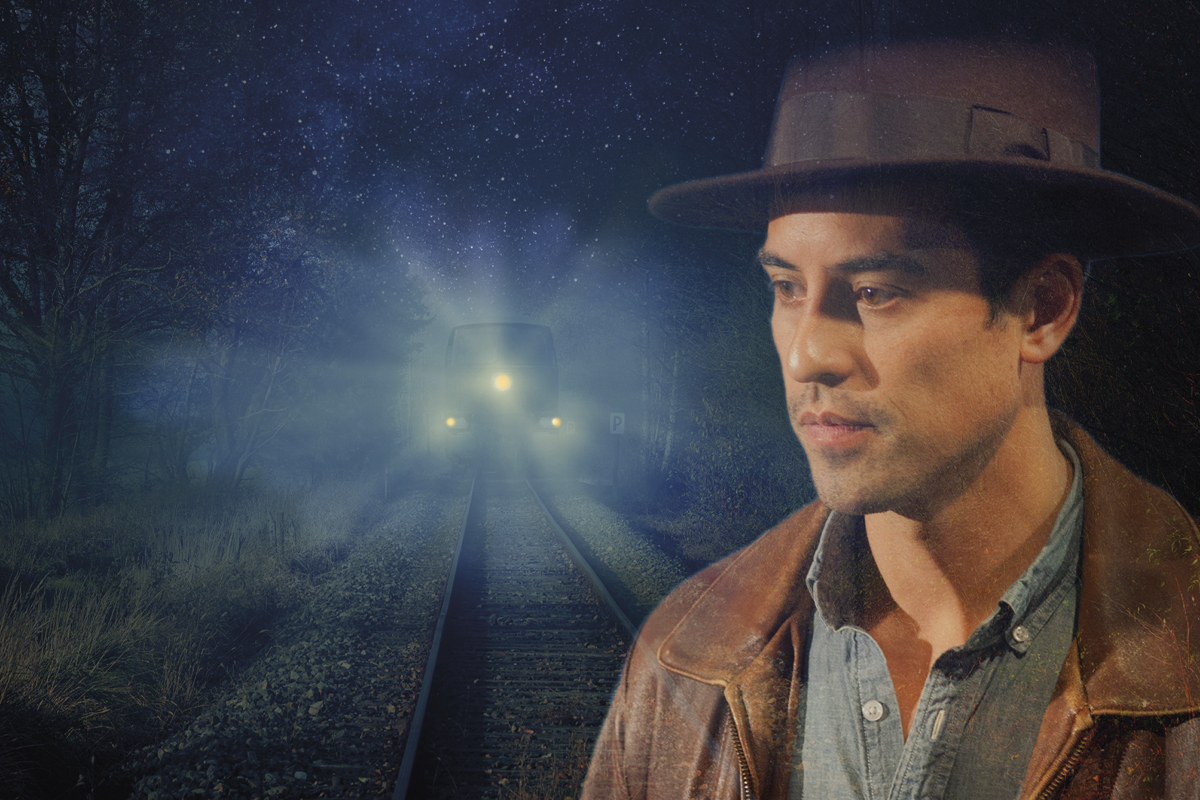 Something was holding his shirt, pinning him down, and the yellow eye stabbed straight through him and held him horror-stricken to the ties. Good God, it was a train and he was in its path! But by some twist of fate when he regained consciousness he found he was on the side of the tracks and being told to climb into the carriage.
And so begins a strange encounter with a young girl in a flame-colored dress aboard The Death Flyer, a train that had gone out of control and crashed into a river ten years earlier.
A ghost train with Jim Bellamy aboard, screaming through the night as he tries to save the life of a young girl who died in its wreckage ten years ago.
---